Expenses are rising to astronomical heights. Sales are popping up in every corner. Brands are releasing enticing commercials on every screen. Our materialistic world is hard to keep up with that saving money has become a herculean task.
Follow these 9 tricks to spend less and save more:
1. SET ASIDE FOR SAVINGS FIRST THEN USE LEFTOVER FUNDS FOR SHOPPING
It's important to have a contingency fund for emergency situations. So when creating a monthly financial plan, set aside a certain amount for savings. Make it a priority over expenses under "entertainment", "shopping", or "miscellaneous". Remember, don't save whatever's left of your money. Rather, save more and spend whatever's left.
2. COMPARE PRICES BEFORE BUYING AN ITEM
When you see something you like at the store, you may be inclined to buy it right there and then because, at the back of your mind, you're scared that it may run out or someone can get it if you let go. However, impulsively buying the first thing you grab can cause you to overspend because chances are, you can get the same item for less from other stores. If you see an item you like, look at it from another store or check it online. Compare the prices.
3. BUY PRELOVED ITEMS
Don't be a snob to preloved or second-hand items. New doesn't always mean better anyway. Besides, thrift stores and garage sales usually have great items and rare gems offered at very affordable prices. You just have to have the patience to find them. The pay off is great though because you can save a lot more.
Good items to get at preloved stores: Books, furniture, clothing, electronics.
4. BUY IN BULK
Take advantage of wholesale or bundles to get extra savings. They're usually offered at a discounted rate because of less packaging and buying in bulk reduces your need to run to the store and bump into things you may buy on impulse. Just make sure to go for non-perishable items you actually use such as soaps, fabric detergent, pens, and such.
Canned goods are a maybe but it's not really recommended to buy food in bulk because either they expire and go to waste or you end up overeating.
5. DO LAST MINUTE CHECKING
After putting all the items you want or need in a cart, you must do something else before proceeding to the cashier. Do a last minute item checking. Go over what you have, check the total amount, and then grab each item and ask yourself the following questions:
Is it a want or a need?

Do I need it now? Do I want it badly?

Is it a bargain or a discount?

Is it within budget?
This process helps you eliminate the things you may have grabbed on a whim.
6. STICK TO A SHOPPING LIST
Before going shopping, whether it be for Christmas gifts or a weekly grocery trip, it's important to create a shopping list and stick to it. This is a good method to keep you on track of the items you need and to keep you on budget. If you see something you like that's not on the list, only get it if you have leftover funds.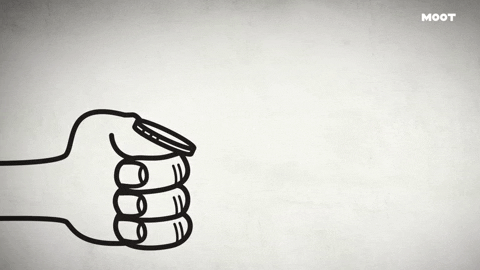 7. WAIT 30 DAYS BEFORE BUYING AN "WANT" ITEM
As mentioned, you may fear to lose the item if you don't buy it as soon as you see it. However, shoppers tend to regret their purchases because sometimes it's not the item you want. Sometimes, you just enjoy the act of shopping because it causes your brain to release endorphins, tricking you into feeling happen.
So, if you see an item you like, think it over. Give yourself 30 days to research the value of the item. If after 30 days you still want it, then buy it. If you realize you don't, then that's great!
8. SIGN UP FOR MEMBERSHIP OR LOYALTY AWARDS SYSTEMS
Some stores offer membership cards that give you extra privileges such as an extra discount, first dibs on deals or exclusive shopping days, and maybe even give you points or money rebate which you can use for your next purchase. It's a way for the stores to keep you coming back. And if you do, then it would be great to sign up.
The type of stores you may benefit the most from are wholesale groceries, hardware stores, and office supply stores.
9. END UNUSED SUBSCRIPTIONS
Reduce your unnecessary expenses by stopping subscriptions that are of no use to you anymore. Don't have much time for TV? Then end your satellite subscription or pick a cheaper package. Want to go paperless? Stop subscribing to magazines and read online instead. Stopped going to a store and no longer enjoy their perks? Stop paying for membership.